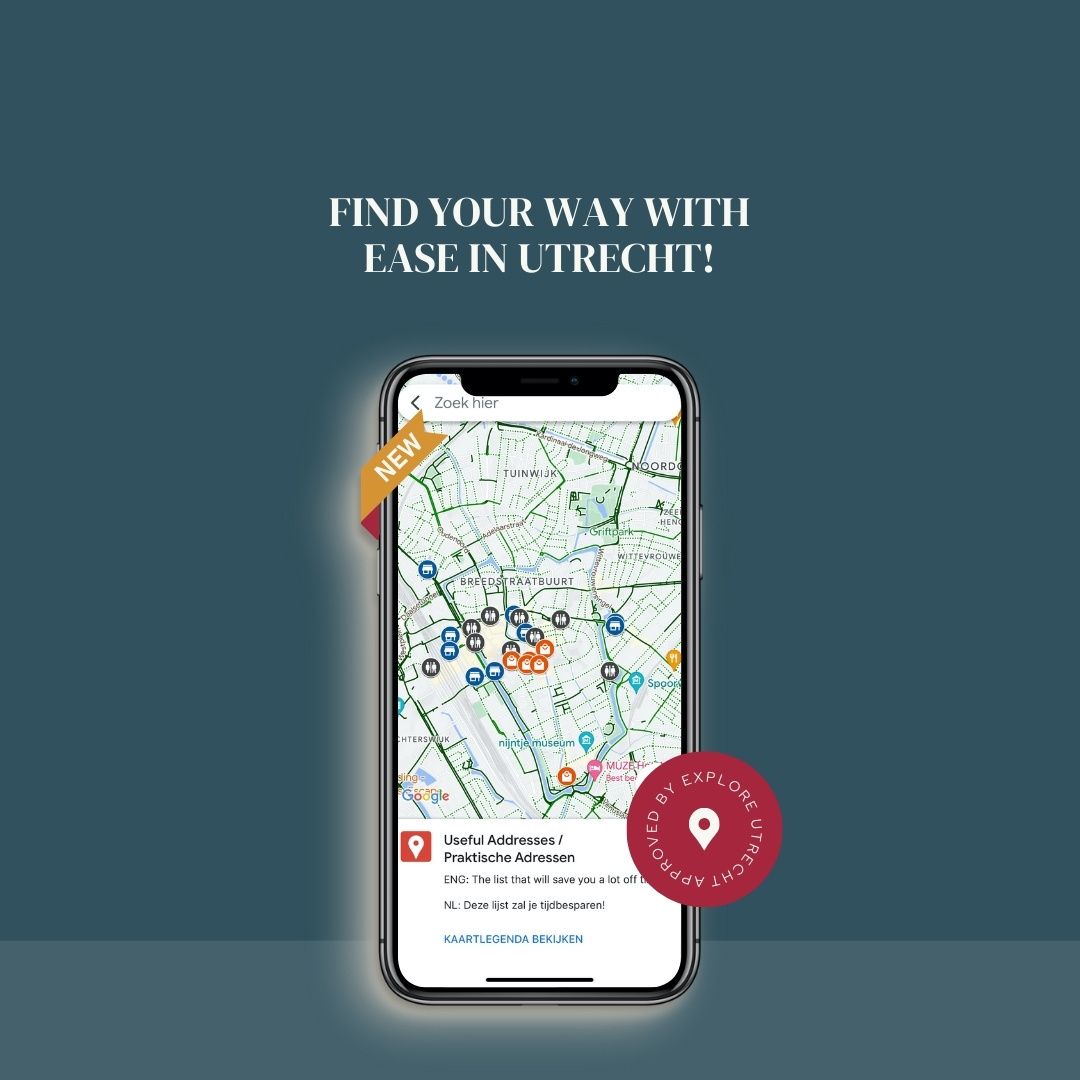 Practical information: a Hassle-Free Utrecht Visit!
This Utrecht Map is your Essential Companion for a Hassle-Free Visit!
Imagine this: you find yourself in Utrecht and suddenly in need of practical information such as a public bathroom whenever nature calls. Maybe you are running low on toiletries or need medication? To ensure a smooth and convenient Utrecht experience… Look no further! Note: After payment, a pdf is sent directly to your email address. In the pdf you will find a link, with which you can immediately put the Explore Utrecht Map on your mobile phone. And then you are ready to go exploring. The map will be available for six months. And will be regularly updated with new locations or locations will be replaced.
Extra information: 
I have compiled a list with Practical Utrecht addresses into a Google Map. Because convenience matters, and I have made it my mission to save you time and effort. Via this Google Map you will have instant access to the locations of public bathrooms, drugstores, pharmacies, and supermarkets in the city center and around city highlights of Utrecht. This map is a complement to your "Explore Utrecht City Map" a map with the best city highlights to visit or perfect on its own. Either way it will provide you with essential addresses for everyday needs and essential facilities during your visit.