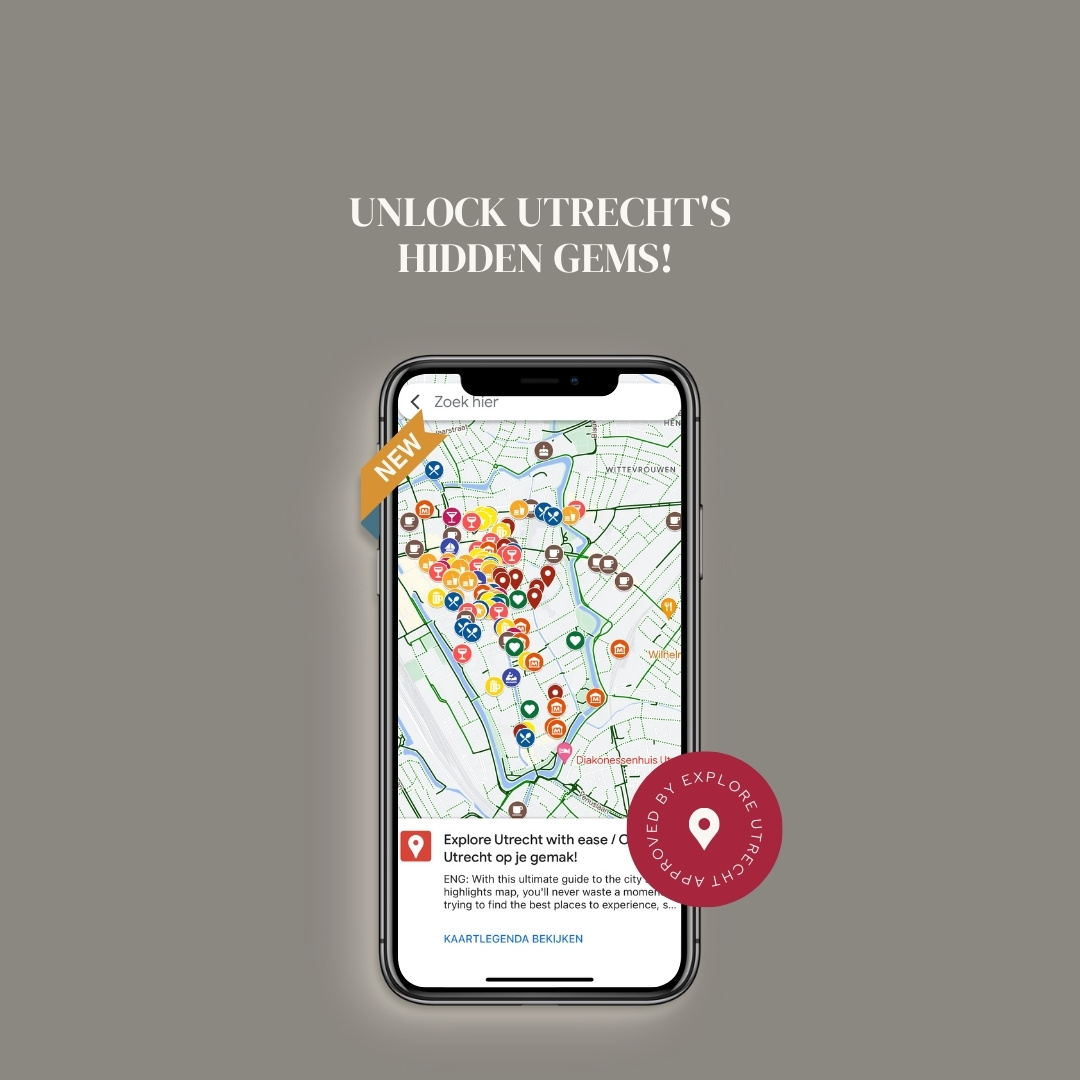 Explore Utrecht with ease: 135+ Tips on your phone!
Explore Utrecht with ease: Get the Google City Map with 135+ Tips!
No more walking aimlessly around looking for city highlights, the best coffee places, where to have a nice lunch, grab a quick bite or search for a spot to relax and enjoy a drink. Whether you're a first-time visitor or a regular traveler, I've got some exciting news for you! As a local and content creator for over 10 years, I used my experience and handpicked over 135 spots, and created a Google Map to help you explore the best of Utrecht with ease. Note: After payment, a pdf is sent directly to your email address. In the pdf you will find a link, with which you can immediately put the Explore Utrecht Map on your mobile phone. And then you are ready to go exploring. The map will be available for six months. And will be regularly updated with new locations or locations will be replaced.
What does the Utrecht Google Map include?
The map includes locations of:
Historical buildings
Large and small museums to visit
Hidden courtyards
Where to go for water activities
And as a local, I've included loads of insider tips on where to go for coffee, lunch, drinks or dinner. (Over 70 locations, all locations are tried & tested!)
I also give you tips on where you can get the best local (Dutch) Utrecht treats for you to try
So, if you want to make the most out of your visit to Utrecht, don't hesitate to grab your Explore Utrecht city map today. It's like having your own personal tour guide, but better! With my 10+ years of experience running the Explore Utrecht city blog, you can trust that you're getting the best tips and recommendations from a true local expert. The only thing you need to do is enjoy your experience – I took care of the rest!