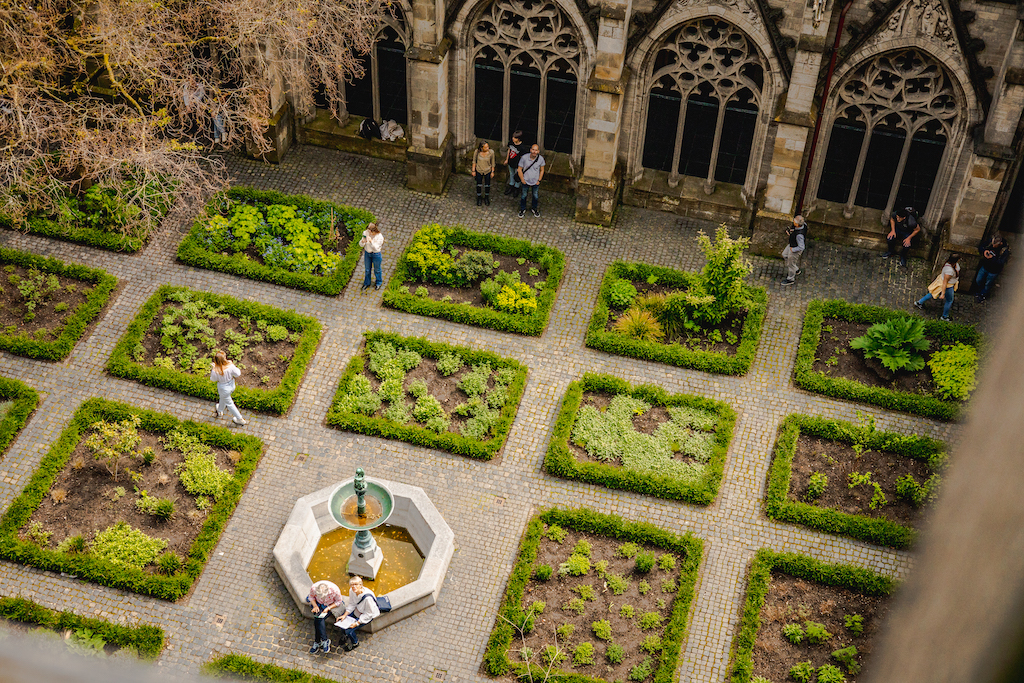 Instagrammable sights in Utrecht City | 5 must-visit tips!
Utrecht is one of the most Instagrammable cities in the Netherlands. The city offers unique canals, cute courtyards, iconic buildings, quirky art works and great views. But how do you find the most instagrammable sights in Utrecht? This list features five key locations in the city center that are worth your time and effort, to visit and to photograph.
I compiled a top five of some of my favorite picture-perfect locations in and near the city center of Utrecht for you. So you can spend more time admiring the city instead of hunting for the perfect location to take your ultimate Utrecht picture. In the words of the famous travel guide Lonely Planet: "Utrecht is a city to fall in love with". And I couldn't agree more!
Five instagrammable sights in Utrecht City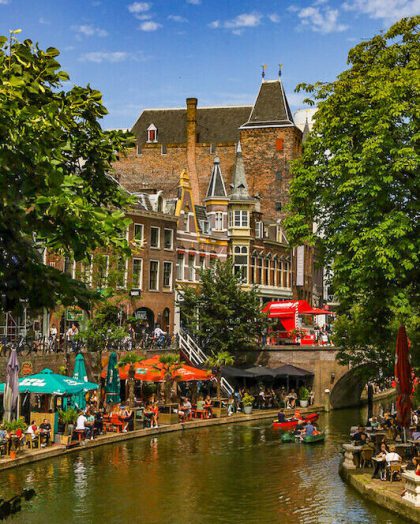 Let's start in the vibrant city center where you will find the unique canal and its wharfs and cellars: The Oudegracht. 
You will not find something that looks like the Oudegracht in other Dutch cities. Also not in Amsterdam, because it is unique to Utrecht! The walkway and terraces of restaurants along the waterside make for a fun experience. This is one of the most instagrammable locations in Utrecht. Get down to water level to take great photos with a grand backdrop of the city. Or have fun creating on the walkways of the Oudegracht.  
Best time to visit: If you want a photo of the Oudegracht in the city center, make sure you go early, after 11.00 it gets really crowded in the city. And after 12.00 all the restaurants have their terraces open for guests. 
Good to know: The Oudegracht is very long and stretches far beyond the city center. Walk to either end of the Oudegracht: towards the Twijnstraat or Bemuurde Weerd where you will find quiet parts of the Oudegracht. And a few beautiful picture perfect spots to photograph.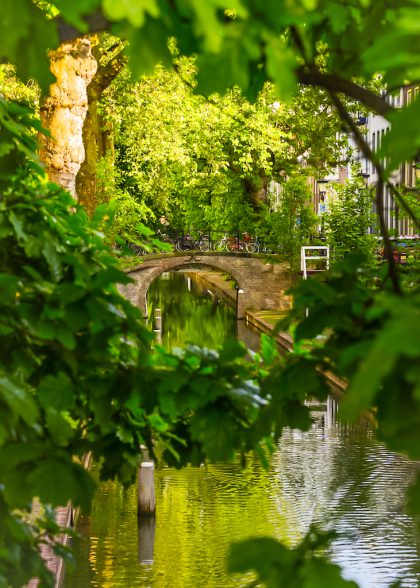 The Nieuwegracht is the Oudegracht's little sister, and she'll surprise you with her beauty and stillness. Walking along the Nieuwegracht is almost like being in a meditative state of mind. You might forget you came to take pictures and instead admire this Instagrammable location in Utrecht for its beauty. 
Best time to visit: Early in the morning or late in the afternoon. You want to be here during the golden hours, when that soft light hits the water and causes a light simmer. 
Good to know: Residents have their house or terrace along the Nieuwegracht (this also counts for parts of the Oudegracht) so be respectful of their space and privacy.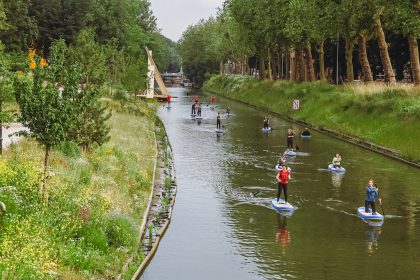 The Singel opened up last year with a great celebration. After being closed for years, people can finally sail round the city center of Utrecht. Along the Singel are parks with blooming flowers in Spring and Summer. And also gorgeous houses in different architectural styles. From the Singel you can also spot boats and people doing several water activities.  
Best time to visit: Again early in the morning or late in the afternoon are great moments for a visit. At these times you also have to share some parts with dog owners.  But if you want to catch the action than go during the day, when the boats, people on sups and water bikes are on the singel.  
Good to know: Along the Singel there are decks and stairs where you can walk or sit, so you can get closer to the canal. Also a perfect spot to eat a sandwich or have drinks. You will see many locals do this on the weekend.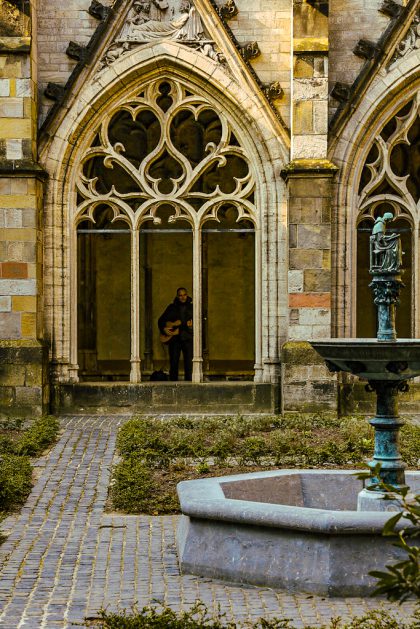 The fourth Instagrammable place in Utrecht is the courtyard of the Domkerk. I'm sure you have seen pictures of this medieval building. Loads of visitors refer to it as a place straight out of the Harry Potter books. It has a mystical atmosphere that takes you back into time. And you know what is even better than walking through the courtyard? Seeing it from above! 
Best time to visit: Get there as early as you can, because this is one location that gets busy very quickly. Not only with tourists but also locals, that like walking through this storybook location. 
Good to know: Want a birds eye view of the courtyard? If you buy a ticket to climb the Dom Church you will have a unique view over the courtyard. And it won't be crowded. The tour does take 1.5 hours and costs about 17.50 euro. But you kill two birds with one stone, as they say. Check domkerk.nl for tickets.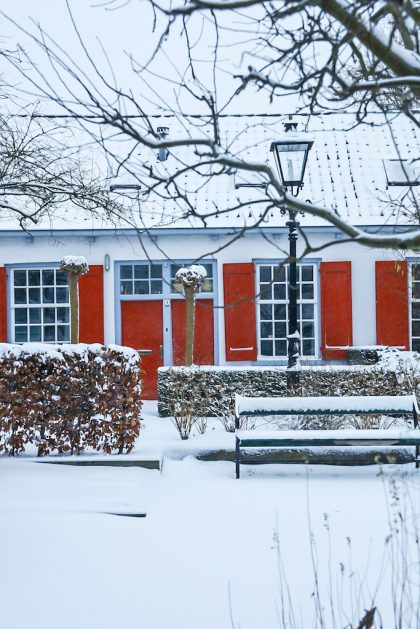 And now for the hidden gem of all instagrammable places in Utrecht. Let's keep this one between us! It will take awhile to find this courtyard as it is hidden in a network of small and short streets. But when you eventually find it, it will be worth it. It is one of the cutest courtyards in Utrecht. 
Best time to visit: During Spring is the ultimate time to visit, when all the cherry blossoms are in full bloom. Or during winter when everything is covered in snow. But nonetheless, even without the cherry blossom and snow it is a picture perfect location.  
Good to know: The entrance is best found from the Singel side, a few streets down from Hotel Karel V. You will stumble upon a parking space, walk further along the small garden of the houses and then you will see a courtyard of white houses and red doors. 
Top photography locations in Utrecht center
I hope you enjoy these instagrammable sights in Utrecht and take pictures to remember your visit to my lovely city. 
If you want more picture-perfect locations in Utrecht, be sure to buy my instagrammable sights Google Map. The map contains over 50 sights, such as; iconic buildings, cute courtyards, the best views, spectacular nature in Utrecht city as well as the province.
Or follow me on Instagram or TikTok for more Utrecht inspiration!
Uncover
Utrecht's Best Spots

with maps on

your phone!