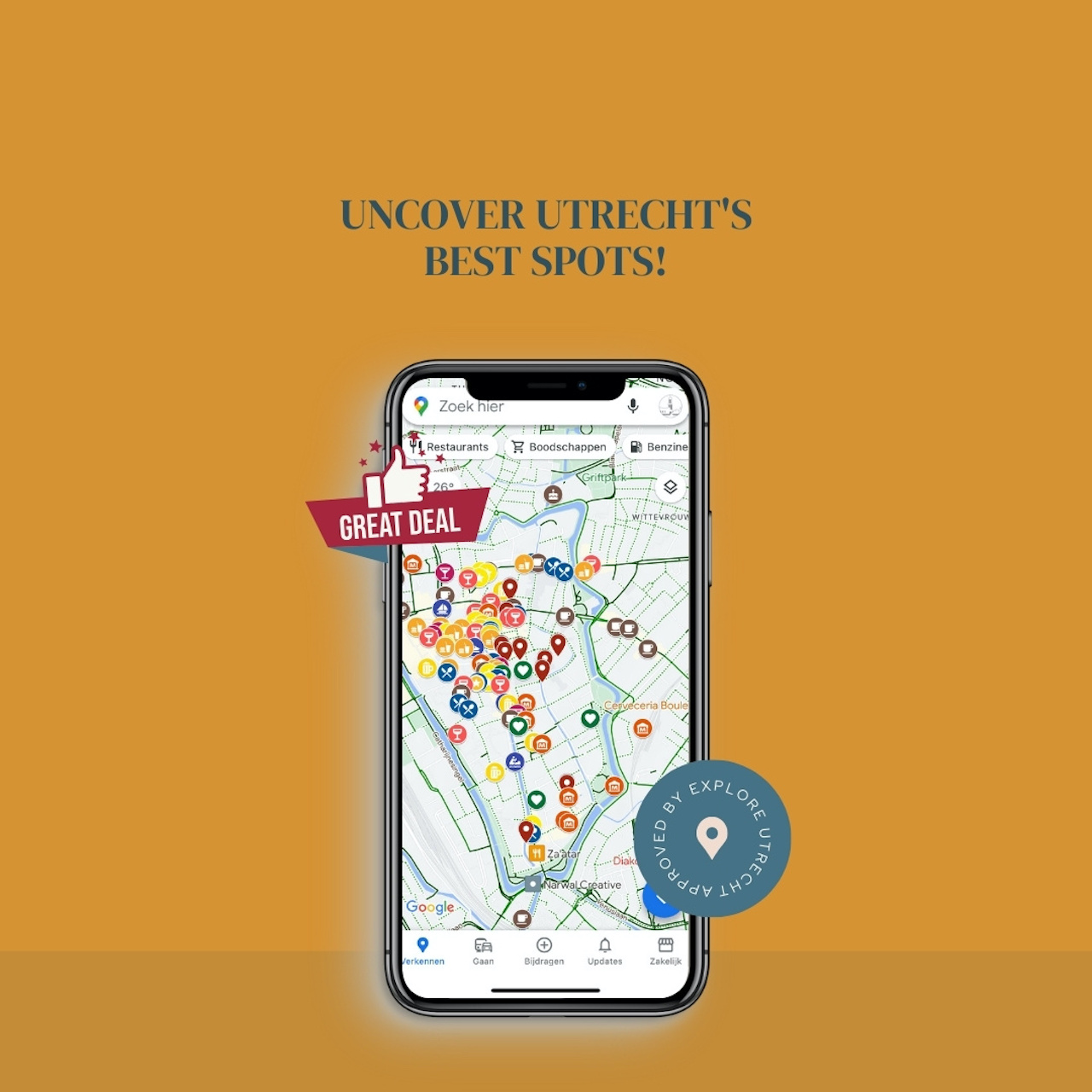 Explore Utrecht with ease: Map Combo!
Explore Utrecht with ease: With this Google City Map Combo!
No more walking aimlessly around looking for city highlights, the best coffee places, where to have a nice lunch, grab a quick bite or search for a spot to relax and enjoy a drink. Whether you're a first-time visitor or a regular traveler, Explore Utrecht Maps offer you a great Utrecht Experience. As a local and content creator for over 10 years, I used my experience and handpicked over 300 spots, and created different Google Maps to help you explore the best of Utrecht with ease. Note: After payment, a pdf is sent directly to your email address. In the pdf you will find a link, with which you can immediately put the Explore Utrecht Map on your mobile phone. And then you are ready to go exploring. The map will be regularly updated with new locations or locations will be replaced.
Check out this great deal!
This Google Map
Combo
offers you:
Explore Utrecht with Ease: Your Ultimate City Guide with Over 135 Handpicked Tips in a Google Map.
 Partical adressen for when you are in need of more then city highlights!
And a Google Map with +40 of my favorite picture-perfect locations in Utrecht!
All this for
12,50
instead of
18,91
! (excl. tax) Now, this is what I call a sweet deal! You are all set to explore Utrecht with easy, with all you need on your phone.